TVU Producer is a cloud based, multi-camera live video production platform that includes audience participation, graphics, recording, slow-motion and replays, with one-click delivery to multiple platform and SDI out.
Prepping the Overlays
Before you can output your overlays with TVU Producer, you have to prep them in Studio. If you already know how to do this, skip this step.
Preparing Your Singular Overlays in Studio
A - Log into Singular, Download a Theme
Sign up for Singular (if you haven't already), log in to your Dashboard, and download a free theme from the Marketplace. To access the Marketplace, hit the "New" button in the upper left corner and select "Market".
Selecting "New" and then "Singular Market"
Downloading a theme
If you need a more thorough explanation, check out a quick tutorial on how to do the previous steps, here.
B - Open up your theme into Studio, prepare your overlays.
Right click on your newly downloaded theme, select "Open with" and then choose "Studio". This is the Control Application you will use to prepare and operate your live overlays.
Right clicking on theme, selecting "Open with" and then choosing "Studio"
Prepare your overlays by choosing the "Auto Playlist" button from the three dot menu in the upper right corner and then updating the contents of the overlays within the Overlay Editor.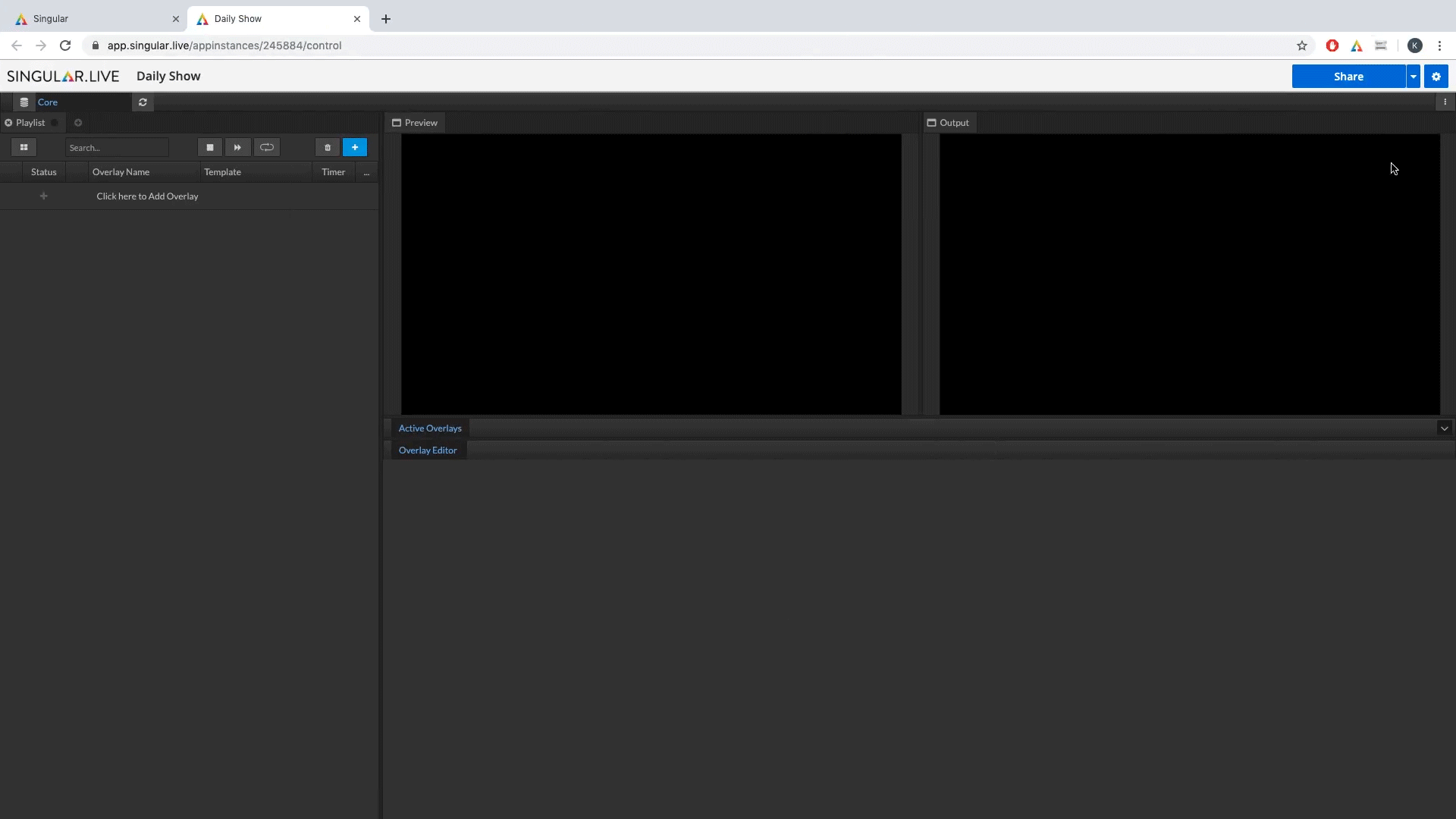 Selecting "Auto Playlist"
Editing overlay contents in the "Overlay Editor"
To learn more Studio overlay operation tips, click here.
Outputting with TVU Producer
The following is a tutorial on how to add your Singular overlays into TVU Producer:
1 - Log In to TVU
The login page will look like this:
Log In
2 - Server Initializing
After you log in, you'll see this window where it will initiate your server. If you notice after a minute that it stays at 88%, just refresh the webpage.
TVU Server Initializing
3 - In Producer
The next page you'll get into is the TVU Producer.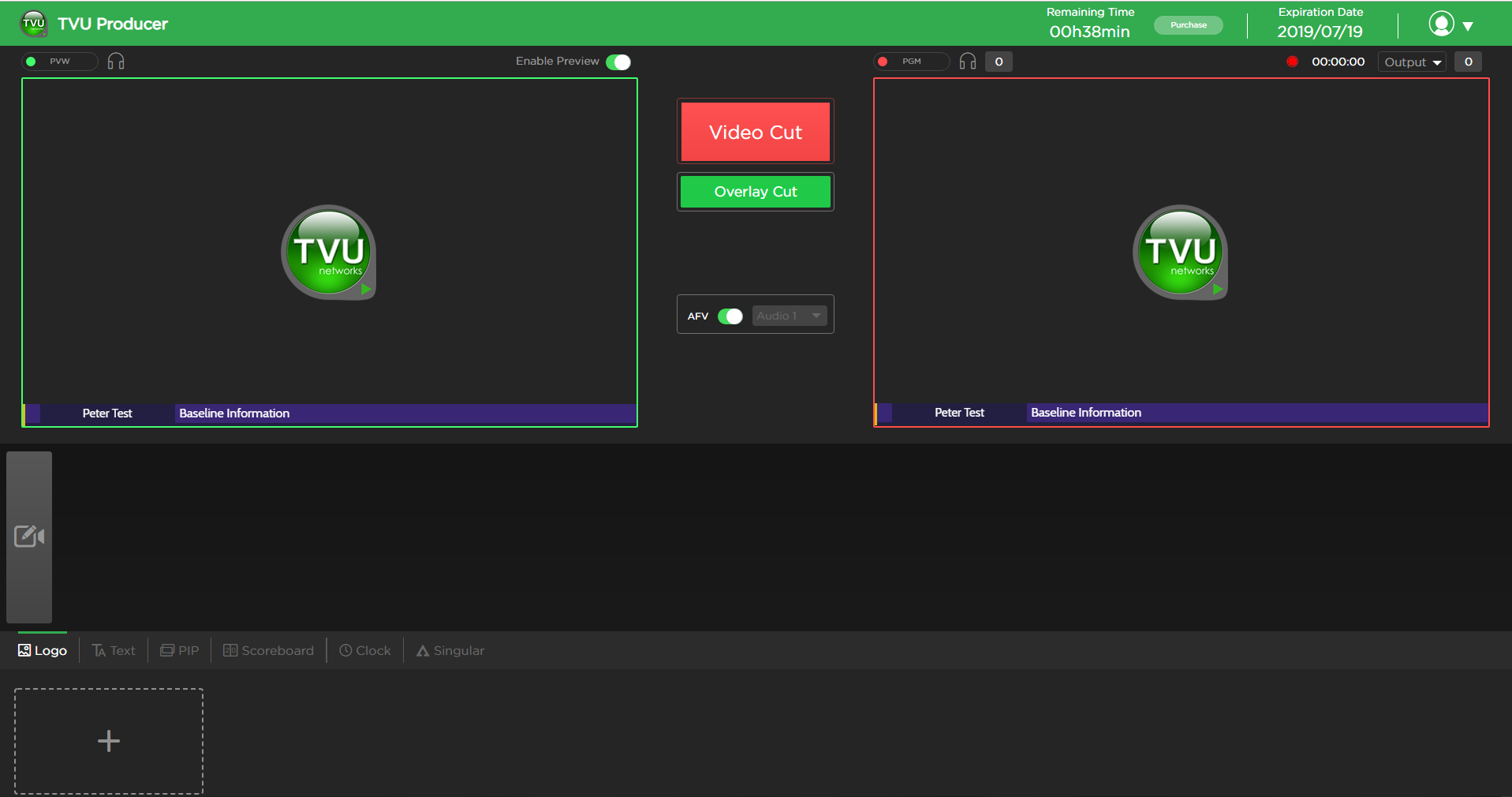 In Producer
4 - Select Singular Logo
You'll see the Singular logo on the bottom to select. Once you click it, you should see this:
Select Singular Logo (in bottom panel)
Then select the green "Authorize" button.
5 - Log In to Singular
When you click on Authorize, it will open a new window where you'll need to log in with your Singular credentials.
Log In to Singular Account
6 - Authorization Complete
After you successfully logged into to your account, you'll see it won't ask you to authorize anymore.
It should look like this if you have a show in your Singular account:
Log In to Singular Successful
Note
If you have any shows in your "My Shows" portion of your account, it should automatically populate in the field. If it doesn't, refresh the page.
For TVU Producer to be able to access your overlays, you have to place the overlay control applications you want into your "My Shows" folder, as seen below:
"My Shows" in Singular Dashboard
7 - Select a Singular Show
When you click on your show in TVU Producer, you'll see that it will get added to the left and right windows.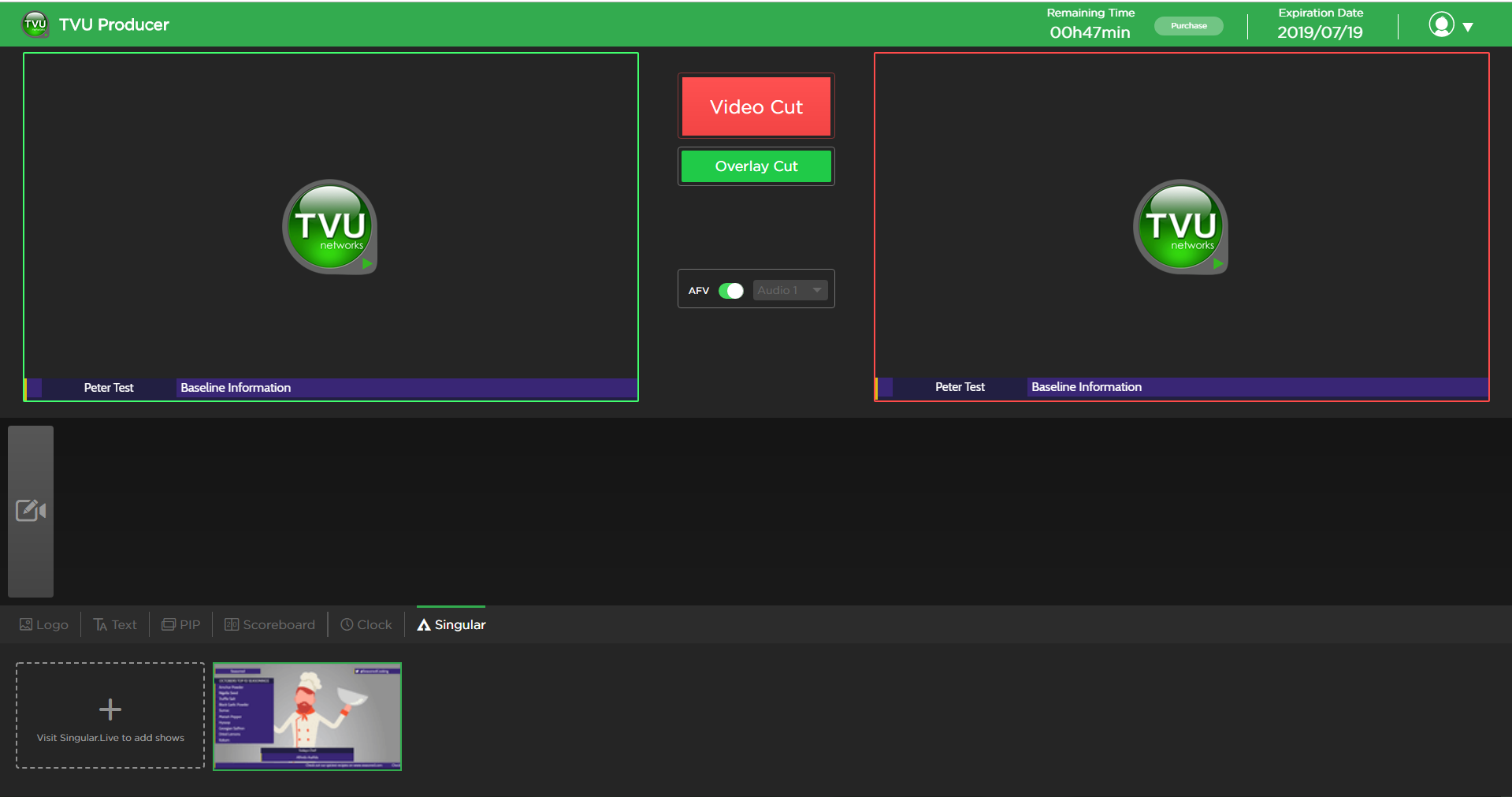 Selected Singular Overlay in Producer