None of this works without going LIVE! It's the best part of the experience: the payoff.
1 - Double check your Overlay
Make sure that you're overlay is edited properly by previewing it (hover over the button in Edit mode)
2 - Click the "Edit - On-Air" slider button
You must be in On-Air mode to get overlays on-stream.
3 - Red means On-Air
When On-Air, the switch will say "On-Air" and the button turns red. (This is done to make sure the operator knows that they are LIVE!)
4 - Pressing any of your Overlay buttons
Will now make them live on your output stream. You can see it in the "Output" window.
Note
Notice the tool tip saying "Page In" when you hover over a Page in On-Air mode.
5 - Notice
While on-air, the overlay button will be highlighted with the color of the designated Layer it belongs to with a red outline indicator.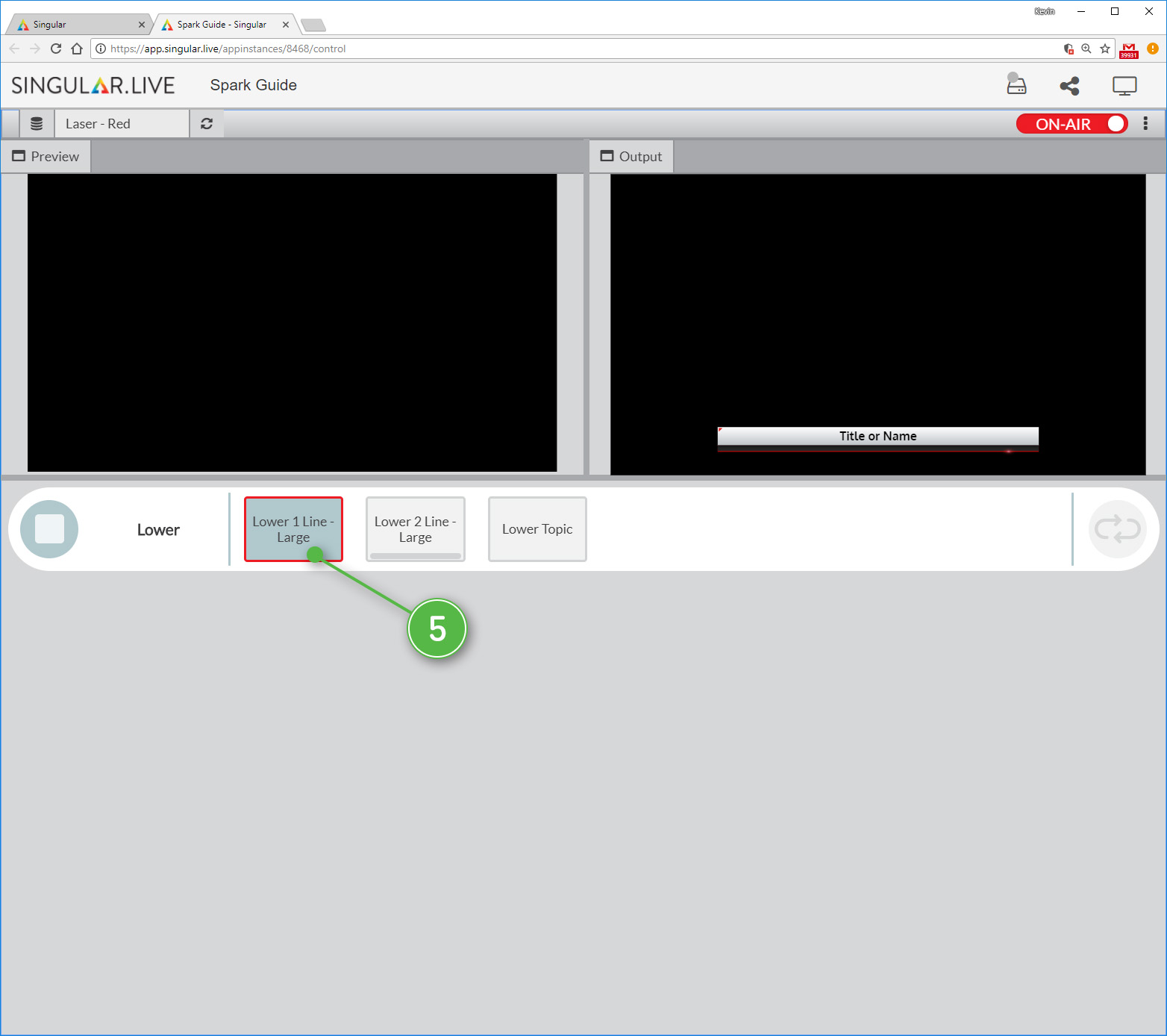 6 Click the active overlay button again
Clicking the active overlay button again will take the overlays off your stream overlay.
Note
You can also take all your active overlays off-stream by selecting the Corner Menu and clicking on "Take All Out"
ANOTHER WAY
Again, while in On-Air mode...
1 - Control+Click, or right click on the overlay you want to "take" in (get on-stream). A menu will appear with a list of optional controls; click on "Take Overlay" to make the overlay active.
2 - Your overlay should now be seen in your Output Window.
3 - You can do the same process to get the overlay off-stream while it's active. Click on the "Take Out" option which will be there if the overlay is active.