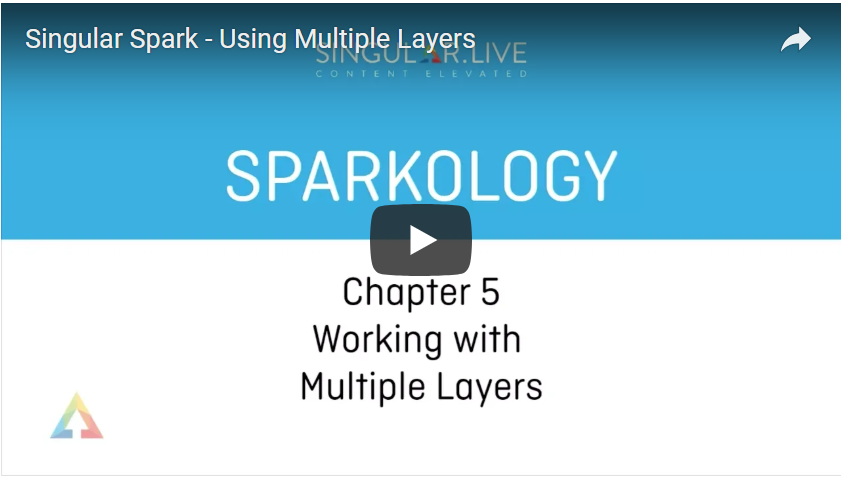 Note
This video is part of a 7 chapter series which follows the Spark User Manual
Lay(er)ing a Foundation
Just like onions, parfait, and ogres, Spark is made up of Layers.
When dealing with just a single layer, there's much more to keep track of, so feel free to rely on some of Spark's automation with setting timers, looping, and Layer Logic as you grow more accustomed to manually operating with multiple layers at once.
Having multiple layers allows you to share even more information with your audience in the exact ways you want to. Unlike operating with just one Layer, you can have multiple overlays display On Air at the same time if they come from multiple layers. So if you have a persistent overlay in one layer that must stay on screen throughout your stream, you can still play out different overlays without having to take that one out, as long as they live in a different Layer.
Just remember that each Layer operates independently from another, so features like Layer Logic will only apply to overlays within the same Layer, not across different Layers.
Creating a New Layer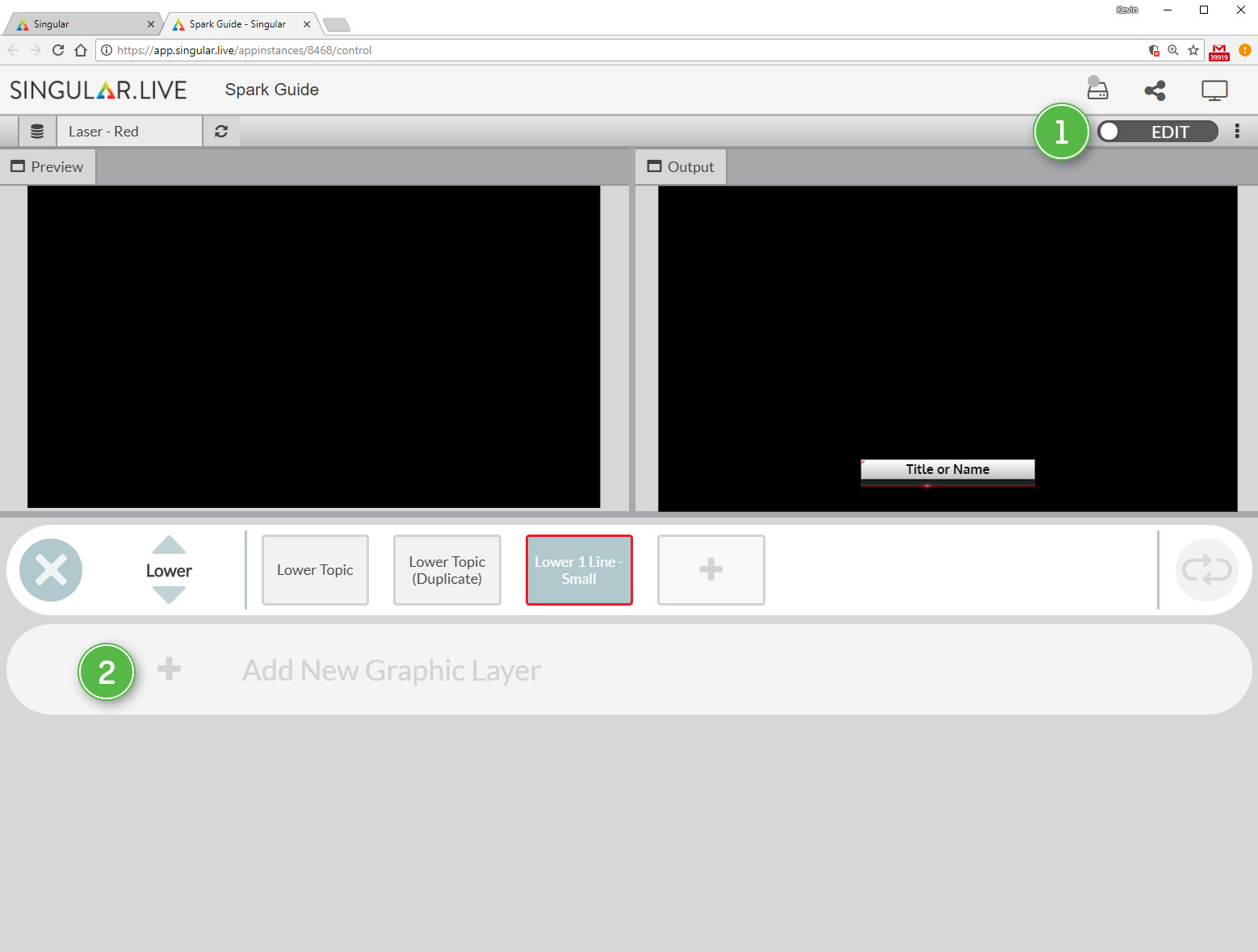 1 - Make sure you're switched to Edit Mode
2 - Click "Add New Graphic Layer"
Beneath your lowest layer, you'll see a grey tab that reads "Add New Graphic Layer." As you might expect, clicking on this button with create a new Layer.
Note
If you had a different Layer already On-Air, it will continue playing while you are creating a new Layer in Edit mode
3 - Select which type of Layer you'd like to create
You'll notice the new Layer that appears has been assigned a different color to help you differentiate between your Layers at a glance.
4 - Create Overlays on this new layer as you did on your first layer
Regardless of the Layer type, they all share the same core Spark functionality.
5 - Take overlays from multiple layers on-stream simultaneously
While in On Air mode, you can take overlays from all of your layers the same way as before, by simply clicking on the overlay you wish to play. But this time, you can have multiple overlays on the screen at once if they come from different layers.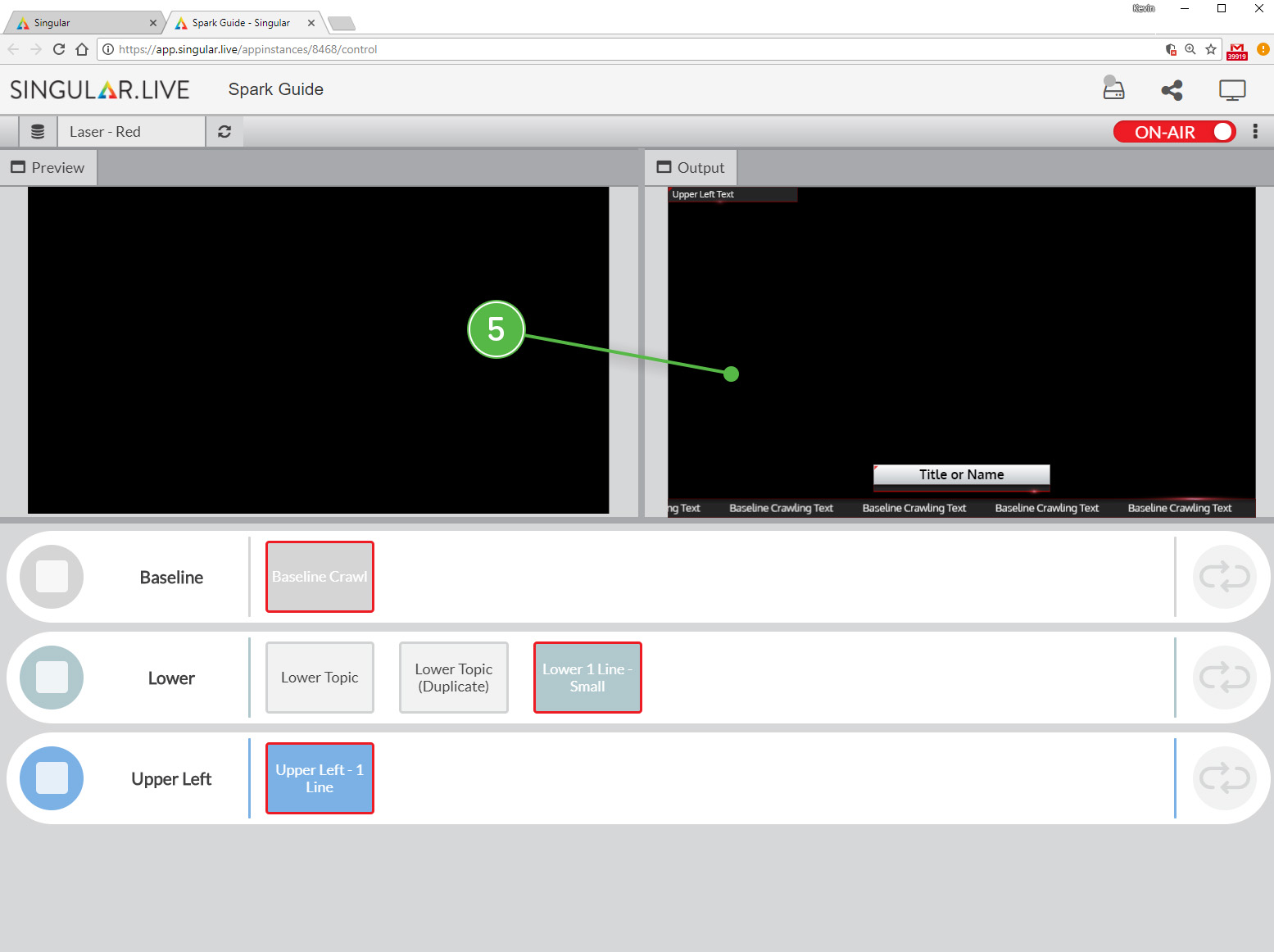 Note
To learn how to re-arrange Layers, click here.